Paige, Bear, Virgo and Tia
Organizers of Controlled Chaos
What We Do All Day
We are very busy all day deciding where we are going to sleep. Of course, we all want to sleep where the other one currently is. Isn't that how it's supposed to be?
Our Specialty
To remind our mom Brenda Lewis when it's lunchtime. Golden Retrievers and Labs can never miss a meal, you know. It's crucial that we get every single morsel we can. Sometimes we try to trick her into thinking it is lunch time when it really isn't.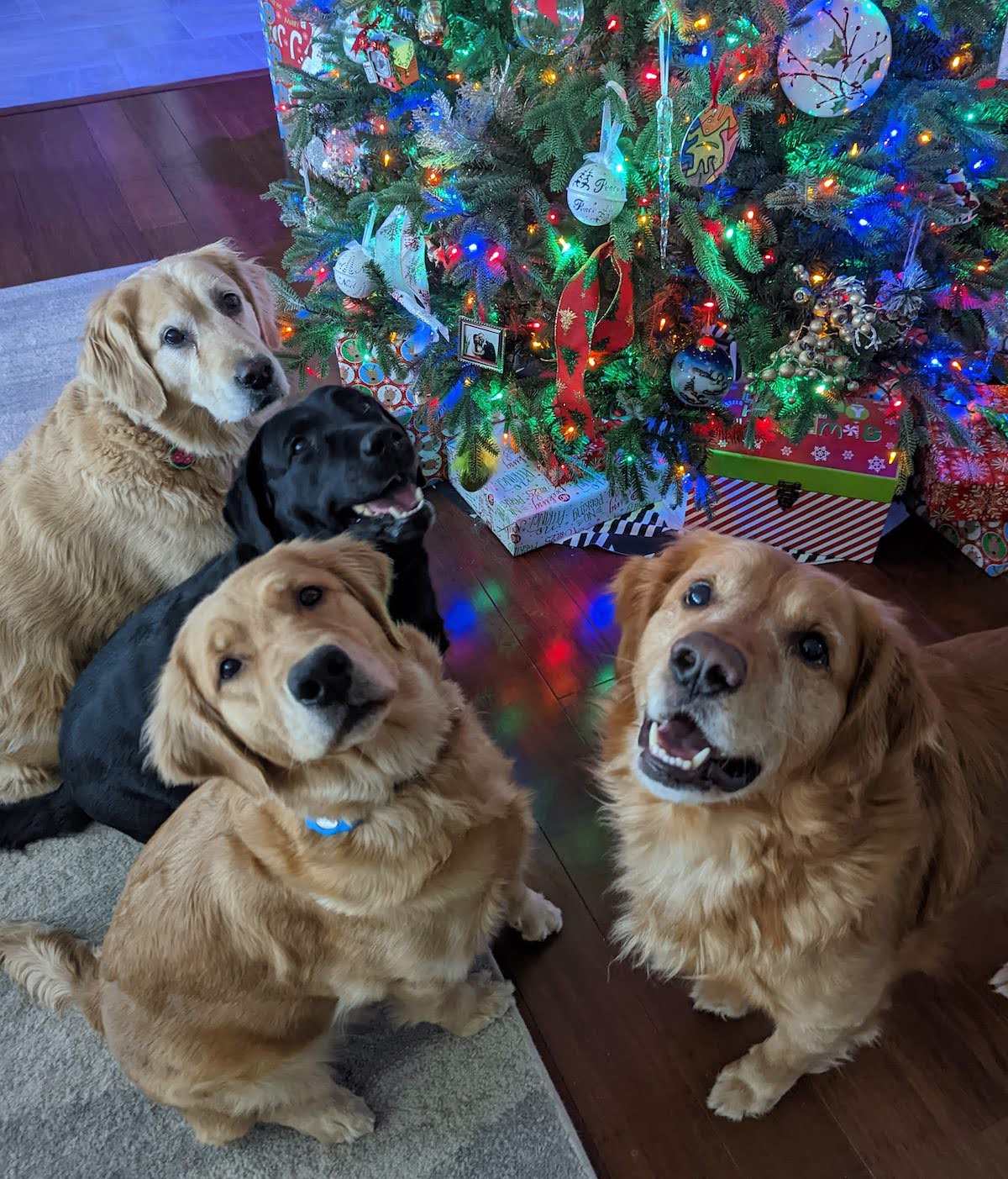 Our Superpowers
We each have our own. Virgo knows when it is the end of the day when mom opens the case to put her eyeglasses away. Bear is the master of playing fetch, honestly I think he is obsessed. Tia brings future service dogs into this world!!  She is an amazing mama. She has had 10 puppies so far, and is expecting more soon.  And at age 11, Paige is just the queen of the house. Whatever she wants, she gets!


When We Are Not at Work
We love to go camping and be outdoors as much as possible. And if by chance, you happen to get out the Chuck-It and throw the ball for us, we are in seventh heaven.  Oh, and if you throw us a few ice cubes, you will be our favorite human ever!
The Bottom Line
"We are here to keep mom in line and make sure she gets lots of love and snuggles. She needs lots of those after a long day at the office!"