What We Do All Day
As the Happiness Consultants at Red Bike Advisors, we are Ali Register's favorite coworkers. We like to lay at her feet when she works from home, and maybe even attempt to lay on her laptop. 


Our Specialty
Our specialty is trying to play with squeaky toys when she is on the phone or even trying to give kisses when she is doing something important.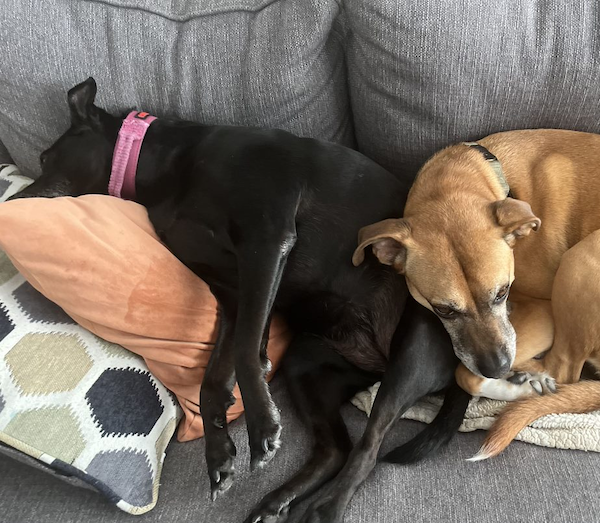 Our Superpowers
We are incredibly good at chasing squirrels, barking when a car door shuts, and knowing when a cheese wrapper is being unraveled. 


When We're Not at Work
We love to take long walks (although Gypsy Girl gets really tired really fast), playing with our little brother because he loves to run around the house with our toys (we have to chase him a lot), and of course being spoiled with treats! (Sometimes our little brother even sneaks us his cheese sticks!) We also love to lay on one another, which somehow is super comfortable! 
The Bottom Line
"We make sure our mom feels happy and loved every day at work, and afterwards."